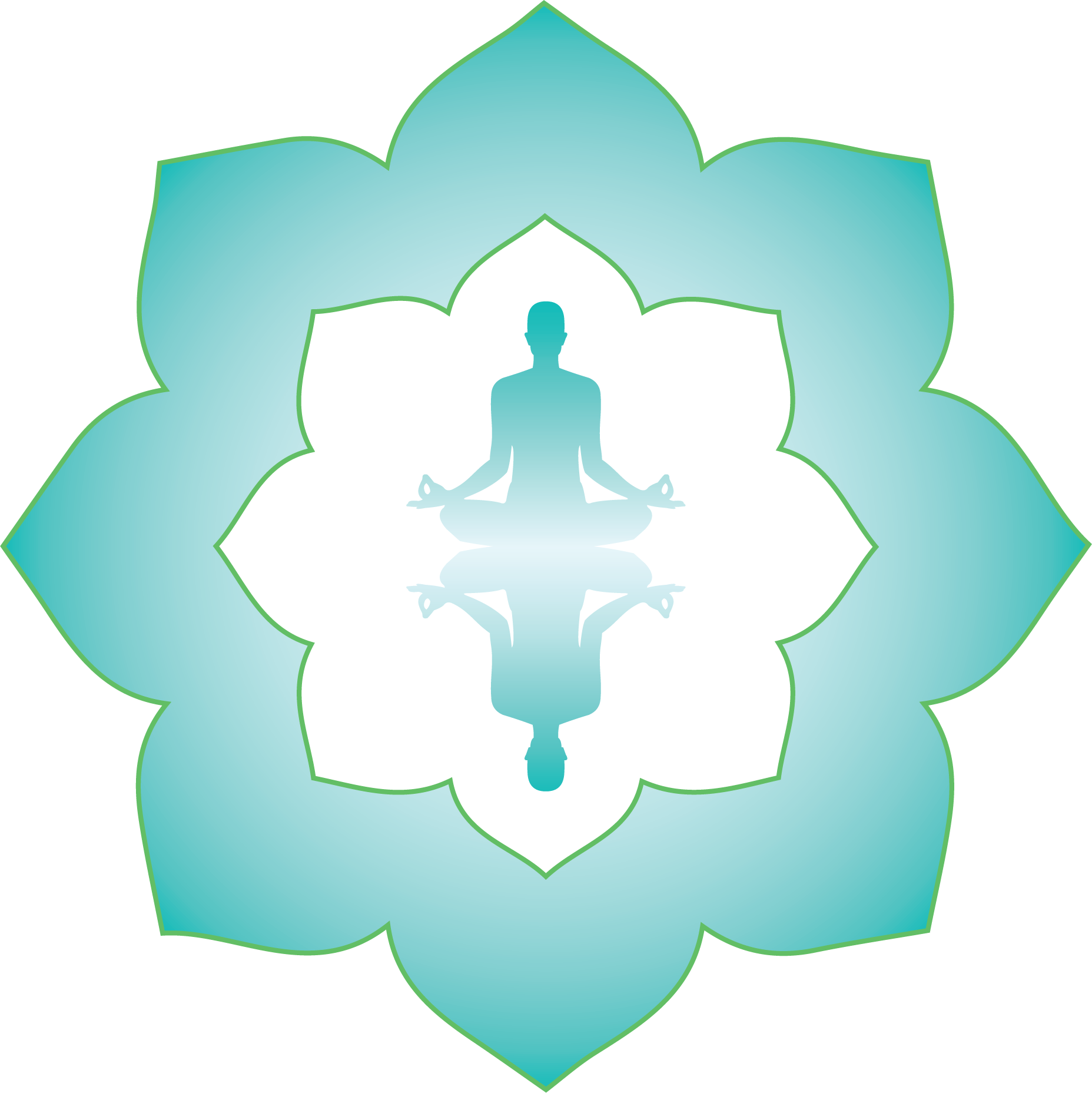 "As many books as I've read on anxiety and as many therapy sessions that I've gone to in an attempt to "calm the chatter in my head", nothing has been as effective and healing for me as this workshop.  The techniques & practices, paired with your peaceful wisdom & compassionate teaching, broke through to those places in me that I've been stuck in for so many years.  I will forever be grateful to you." M.T. 
"I feel like I just got a year's worth of talk therapy in this one yoga therapy session!" E.B.
"Yoga therapy with Sonia has been an incredibly transformative experience. I was able to connect with the practice we created in a way that allowed me to explore a part of myself I had never experienced before. As a trauma survivor, it is a novelty to experience my body as a place of safety and I am so thankful to have been able to begin this relationship with myself through working with Sonia. She is patient, kind, supportive and engaged while providing gentle guidance through the session. She is such a knowledgeable facilitator of body awareness and attunement and it lends to her skill and ability that this work is so deeply felt. Working with Sonia has been very powerful and I will be forever grateful for the insight and foundation she has provided."  M.R.
"As I recover from a motorcycle accident and surgery, I have been blessed with great caregiving every step of the way and Sonia is one of them.  Prior to my first appointment she contacted my physical therapist to find out everything she could about my condition. She truly listens to me to find out what I can do and is always adapting my program for where I am at.  Sonia has been very insightful with what we should be doing next and how much we should push it." R.V.W.
"In just a few months, Sonia has taught me more surprising and helpful techniques and approaches for improving my mobility than I expected in a year. My day to day comfort and fitness are very noticeably improved. Sonia is patient, thoughtful, non-judgemental, and devoted to supporting her clients' holistic strength and freedom of movement. She has uncommonly perceptive listening skills that she used to attentively partner with me on my goals. I find her suggestions to be precise, supportive, and individually tailored. Plus size clients are treated with respect, equality, and professional understanding of their unique needs. Her approach has changed my understanding of what is required to create and maintain strength, mobility, and physical well-being." J.B.

"I was referred to Sonia by my massage therapist who saw that I was struggling with anxiety and the ongoing COVID pandemic.  I have been in talk therapy for many years which has helped me tremendously, but after working with Sonia I chose to have weekly sessions with her instead.  When I arrive, she checks in with me asking what I need and gives me options to choose from.  I always feel seen and heard when I am with her.  She has a calming presence and has helped me learn how to calm the mental negative chatter.  Sonia has many gifts, there is never any judgement, and she tailors each session based on my needs at the moment from grounding to self-love or energy." K.F.
"I was experiencing troubling long COVID symptoms and heard that yoga therapy could help.  Right away the breathing practices Sonia showed me helped to regulate my nervous system and restore my breath.  The movements coordinated with my breath are also helping me to rebuild my strength.  I now feel like I have the tools to manage long COVID and restore my health." L.S.
"I am currently undergoing chemo and didn't feel great this morning, but shortly after I arrived I started to feel better.  Within the first 45 min I got to a state that usually takes me a week during a silent meditation retreat."  M.S.
"I felt amazing after our class. My feet felt amazing no plantar fascia strain and I had my best sleep ever. Thank you and see you next week." H. M.
"I am really feeling the benefits of Sunday's workshop.  The class for me class was all about the joy my father gave me & the grief of having to let him go. I'm moving thru these feelings in a kinder & gentler way. It feels very different from before I did the workshop with you. Thank you so much. I am truly grateful to you for putting together this workshop." H.M.
 "Sonia is a highly knowledgeable, intuitive, and fun yoga therapist! What I value the most about her approach is that she provides an ideal balance between holding space and guiding the client while following their body's own intelligence. The sessions with her feel wonderfully soothing in the moment and also empower me to continue the exploration and healing for myself afterwards. I always feel seen and respected."  J.R.
"The insight that I had in my last group meditation class really helped me. It is amazing how even one experience can be imprinted into memory and I am able to get back to that state from time to time.  Not 100% though, but definitely my ability to observe has improved dramatically!  In fact, I've started sleeping much much better in the last couple of weeks.  I am really glad that we have an amazing teacher like you!" A.B.
 "Am doing the breathing exercises daily. It is becoming a lot more easier picturizing the diaphragm, pelvic muscles, movement of breath during pranayama, ujjayi and in running and exercising. Thanks for your stellar instructions and guidance." P.R.
Sonia helped me with low back pain that was limiting my activities. She took me through a series of slow movements with my back that made a huge difference. The pain was gone and has stayed gone. She taught me exercises I can do if it comes back. I'm so grateful for her help and recommend her services. P.H.
"What came of the work was unexpectedly profound.  What you have facilitated has been life changing.  Thank you for helping guide me home."  M.R.
"I didn't think there was anything I could do about the brain fog I was experiencing and yet through this simple breathing practice, the fog lifted." S.C.
"When I first came to yoga therapy sessions with Sonia I was challenged by anxiety and I had shoulder and other mobility issues from breaking my arm. Sonia has a calm, soothing approach to teaching which immediately brought my anxiety level down. She is always patient, encouraging and quick to adapt to how I am feeling. She can offer more floor or standing work, more breath work or more meditation, depending on what she sees are my needs for that session. She has helped me so much with my recovery from anxiety and her focus on increasing my shoulder mobility and movement in general has made an enormous difference to my life. I am very grateful to have met her. She is an extraordinary teacher and I cannot thank her enough for her help, her guidance and her laughter!!" P.R.
"As a Network Chiropractor, I say "Change your posture, change your life!"  The gentle yoga movements Sonia offered in this workshop helped me find more openness and freedom in my neck and shoulders. I now have fabulous tools for experiencing more space in my body, better posture and more expansive breath." Dr. S.S.
  "As a massage therapist, I highly recommend Sonia's yoga for anxiety series. I learned practical tools to practice anywhere my calm the mind, still my body, and soothe my soul. The breathwork is sustainable and extremely relaxing. I will be recommending this series to clients with anxiety, depression, or post trauma. I also appreciated that the class was weekly for 4 sessions, so there was time to integrate the practice with ease and ask questions." K.W.
"These yoga therapy sessions are more effective than the cognitive behavioral therapy I have been doing."  M.H.
"The work I have been doing in private sessions with Sonia over the past 8 weeks, has been more effective for my shoulder than 1yr of PT.  It is impacting everything; my cycling and paddling have changed.  I can breathe better, I have more endurance, and I feel better."  F.S.
 "Meditation is such a welcome release in the stressful world I (we all) live in. Meditation with Sonia brings me to a new level of relaxation and understanding of the world around me. Her guidance and focus on breathing helps me relate to my surroundings better after each session." K.T.
"Being in a yoga class with Sonia is a whole-body experience that leaves me feeling calm, stronger, more awake and alive, and breathing deeper. Sonia's open, welcoming manner , combined with her extensive yoga experience and knowledge of the body helps me to do yoga in a way that is pleasant, gently stretching and strengthening, and satisfying for my mind, body and spirit." B.J.
 "I have been loving my yoga classes with Sonia for months now. She approaches each session with sensitivity and creativity, always including meditation and breathwork along with the asana practice. She makes each class fun and interesting while also being very therapeutic." C.S.
 "I took Sonia's series Yoga for Anxiety and was so impressed! As a fellow Yoga Teacher, I could see the care that Sonia had put into crafting a class that addresses multiple aspects of how we interact with the world. The handouts and plentiful resources are invaluable, and I loved that she included a session on what to do when nothing else works! This is not mere platitudes about deep breathing when you feel stressed. Sonia has created a valuable experience that embodies many ways to manage your stress and anxiety, grounded in research, yogic philosophy, and practical experience. Sonia's presence is soothing and reassuring and I found myself feeling less anxious than usual as I tried different techniques between class sessions. I highly recommend this class if you're looking for new ways to manage anxiety. "  D.S. 
 "Sonia creates an atmosphere of acceptance.  Self acceptance and group acceptance.  Sonia draws me beyond the physical movement into an enveloping sense of spiritual awareness that relaxes and nurtures the mind.  Sonia continues the flow throughout class without pause.  I am in the moment at every moment and I feel beautiful."  K.S.
"I have been looking for a good Viniyoga teacher.  Sonia has a unique and creative style of teaching."  D. D.
"Sonia is a very gifted yoga instructor.  Her focus on the breath has been fundamental in shaping my own yoga practice.  She offers insightful meditations/focuses for each practice that are centered around aspects of the breath and parts of the body.  Her instruction has helped me to find peace and calm both on and off of the mat."  L.E.
"Sonia shares both a calming spiritual practice as well as one that stretches and strengthens. It has helped me heal both mind and body (sports injuries)!"  J.S.
 "I am so happy and grateful that I took Sonia's Yoga for Anxiety course. I have started experiencing more anxiety in my life and have always enjoyed doing Yoga, so I was intrigued to take this course to see what tools I could learn about. To begin with, Sonia is a masterful guide who is kind, wise and intuitive. She is very skilled at leading me on a journey of self-love and self-care. Sonia taught this course using a perfect balance of teaching through theory and through many different ways to practice the theory. As a School Nurse, I especially connected with and appreciated that Sonia spoke about the physiology of anxiety, and gave insight about how the physical body, the mind and the spirit are connected. I learned many different strategies to deal with anxiety in my daily life and have kept her handouts from the course handy to reference. Throughout this course, Sonia helped me create a safe space to think about, connect with and feel my different anxious emotions. It was comforting to know that the other participants in the course were on this journey with me. Thank you Sonia!" J.L.
 "How often in your daily life do you hear someone say, "Now ask yourself: Is there just one more thing you can do to make yourself a little more comfortable?" That's a rare and remarkable request, isn't it? It's all about caring about YOU: your comfort, your wellbeing, your sense of peace. That's a bit of everyday magic."  B.B.
"The fluidity of the movement is distinctively different from other types of yoga, and it is more meditative than any other I have done, but most remarkably I'm finding tremendous relief from long standing back pain caused by years of dance and ice skating." J.K.
"Each meditation with Sonia is like a present. I look forward to the gift that is unwrapped in each one."  S.C.